Busy Bees traditional morning programs
Our traditional morning programs are offered
Tuesday/Thursday and Monday/Wednesday/Friday from 8:45-11:45.
EXTENDED LUNCH PROGRAM
We will offer our Extended Lunch Program for the school year
Every Day from 11:45-12:45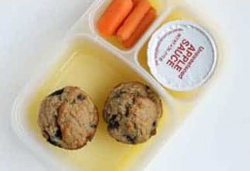 $8.00/ per day. This fee is due on the day you use the extended lunch service. Please put your payment in an envelope with your child's name on it and put it in his/her lunchbox.
Please include a cold pack in your child's lunch to help keep it fresh.
If you are interested in using our Extended Lunch Program, there will be a sign-up sheet on our parent board in September.
PLEASE REMEMBER THAT WE ARE NUT FREE. ALL FOOD PACKED IN LUNCHES NEED TO BE NUT FREE. PLEASE CHECK ALL INGREDIENTS OF BREAD AND ALL FOODS PRIOR TO PACKING LUNCHES. THANK YOU FOR YOUR COOPERATION IN THIS IMPORTANT MATTER.